2019 Summer Reading Program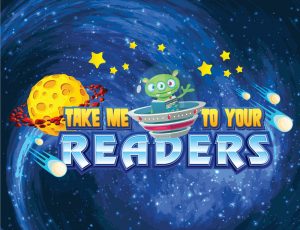 The 2019 Summer Reading program calendars are here!  A Universe of Stories  June 2019 Calendar &  July 2019 Calendar can be accessed here or you can stop by the library to pick up a printed copy of upcoming events.
Stellar summer readers will be rewarded for their out-of-this world summer reading.  Participants can earn fantastic rewards for summer reading.  The summer reading incentive program will be held in June and July.
Sign-up for all programs will begin on May 1st.  This years program will focus on space, spaceships, space travel, the stars, planets, aliens and more.  The library will host special performers each week that include animal shows, magicians, musicians, puppeteers, ventriloquists, and storytellers.  The library will also have weekly storytimes and book clubs, as well as many other programs.  Look over the calendar and call the Library for more information.  (580-436-8125 ext. 2)